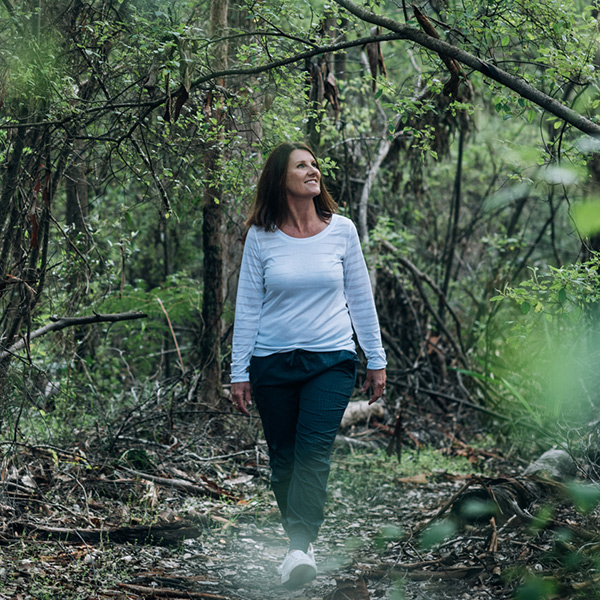 Photo: Author supplied by Freedom Garvey
Leaders who take care of themselves lead higher functioning teams, make better decisions and role model healthy habits.
For years I, like many of you, I would run myself into the ground. The younger version of me would burn the candle at both ends until I'd burnout. I matured, my high achieving self, traded that lifestyle with work. My hours were long, my training regime tough, my mantra "go hard or go home"
This cycle went on for over two decades, until I watched my youngest son walking a path no parent ever wants to see their child travel down. It was heartbreaking, my partner Sunny and I intervened and we can proudly report he's doing incredibly well.
At the time I felt like a failure, my most valuable lesson; challenging events bring with them seeds of growth. I now see the event as a gift that came to me terribly wrapped, it forced me to look at myself and how I was showing up in the world.
There was so much going on back then, my mother in-law had recently passed away, she had a range of medical and mental health issues that led her to being in poor health. My father's dementia was progressing at a rapid rate. Dad was an SAS service man who lived for many years with undiagnosed Post Traumatic Stress Disorder (PTSD). He had a range of complex mental health issues. His lifestyle choices led him to type 2 diabetes and early onset dementia. Mum was caring for both my father and my grandmother, she spent most of her days in chaos with carers fatigue. My partner Sunny and I were in the midst of a financial crisis, working long hours to make ends meet, drinking daily to "wine down" as we'd call it. Our work was stressful and sedentary, we ate poorly and had no energy.
I remember one day looking around me and thinking "I'm surrounded by people not taking care of themselves and I'm one of them!" I knew I needed to step up, to support my son and be the role model he desperately needed. It was time to rewrite the story  and create new mantra. My new mantra:
"Self-care isn't selfish. It's an act of love for those you lead.
And so, the journey of self-care began, with my drafted map I set off on a trail of discovery. I met many wonderful mentors and guides along the way who shone a light when mine grew dim, showed me the way when I felt unsure and walked with me as I stumbled along.
Here's top 10 non-negotiable self-care practices:
Move your body
Our bodies are designed for movement. As we've evolved, we're moving less and paying a "hefty" price. You don't have to spend hours in the gym or participating in workout you hate, in fact, I encourage you not to. Find a movement modality you love and begin reaping the rewards.
Mindfulness and Meditation
Mindfulness is being present and engaged in what you're doing, free from distractions and judgements. It's being aware of your thoughts and emotions without getting caught up in them. For me, the practice of mindfulness and meditation has been a game changer, so much so it's the heartbeat of my work and life. My experience isn't unique, science now confirms what the monks and ancient yogis have known for centuries.
Spend time in nature
There's strong scientific evidence for something most of us intuitively know to be true. Taking time out in nature for as few as 15 minutes a day makes us calmer, nicer, healthier people.  As a bonus you can combine my first 3 practices into one. For example, try walking in nature, take a moment to pause and notice the colours, listen to the sounds, feel the breeze in your face, touch the trunks of trees and notice the subtle differences. Take a moment to observe the taste in your mouth. You may like to find a place to sit, close your eyes for a moment and simply observe your breathing or anchor your thoughts with a mantra as simple as "I breathe in a full breath; I breathe out a full breath"
Nourishment
Do the foods you eat keep your energy levels sustained?
When life gets busy it's easy is to forget to eat then grab whatever you can to fill the gap. These foods are usually high in sugar and or fat and offer no sustenance. Taking time plan and nourish your body with quality foods from their natural sources an essential in any self-care strategy.
Hydrate
Back then, there were days I didn't drink a glass of water all day. At the end of the day I was spent, I'd have a headache and felt foggy.
My "wine down" was replaced with yoga sessions and when I got home mineral water in a wine glass made me feel like I was still pairing my evening meal with something special. To remind me to drink water throughout the day, I invested in a pretty water bottle. This served two purposes, to keep track of how much I was drinking and a challenge to fill it twice throughout the day to make 1.5 litres. The difference in how I felt, my concentration levels and how my skin looked was incredible.
Rest and Sleep
Are you taking time out to rest or do you see that as being lazy or a luxury you don't have?
Is the sleep you're getting sufficient and of quality?
Establishing a bedtime routine and allowing your body to rest when it needs to, combined with not working yourself to exhaustion is essential in managing your energy levels. We're all different so get to know your limits, avoid screens and technology for at least 30 minutes before going to bed, try dimming the lights, taking a warm shower and create a relaxing environment.
Establish your boundaries
Boundaries are essential to living and working well, establishing them takes courage and commitment.
Part of establishing boundaries is knowing and understanding intimately what your limits are, being assertive, tuning into how you're feeling physically, emotionally, mentally and spiritually and knowing those red flags when you feel discomfort and resentment, they tell you a lot about your limits.
Spend time getting to know yourself
Take inventory of the things that trigger you and find healthier ways of dealing with them. Know what brings you joy and fills your cup, the activities you love doing but haven't for whatever reason. Start to check in and listen to your body. If you're tired, rest. If you're hungry stop and have a meal or snack. If you're feeling stressed and overwhelmed take a break. If you're a yes person, remind yourself, it's ok to say no.
Surround yourself with people who inspire you
This can mean making some tough decisions and stepping away from working, social environments and relationships that no longer serve you. One of my favourite quotes is Jim Rohn's:
You are the average of the five people you spend the most time with.
Practice self-compassion
Be kind to yourself and learn to be your own best friend. We often speak to ourselves in ways we would never speak to another. Give yourself permission to be perfectly imperfect and stand guard to the negative mental chatter within.
Where to from here?
I deliver a range of workplace wellness programs, coaching and workshops to help your organisation workWELL. WELL-being – a mindful experience of Yin Yoga and Sound Meditation for leaders in life who want to workWELL, liveWELL, beWELL.
Rebecca Hannan is known as The Momentum Maker.
Your workplace wellness expert. Specialising in working with organisations and whole communities to take back control of your life so you can live and work WELL.
Rebeca's passion and enthusiasm for living and working well is infectious. Her mission is to educate, inspire and empower you to take back control of your life so you can live and lead a life of wellness.
She is the author of The 30 Day Momentum Maker Challenge workbook. A book crafted with love to help you get out of your funk and into your flow.
Wife, mother, entrepreneur, runner, yoga lover, salad queen, chaos buster………The Momentum Maker