Looking to improve the mental health and well-being of your organisation?
Positively WELL Workplace Well-being, led by Rebecca Hannan, provides training programs and presentations designed to improve mental health and well-being in the workplace. If you want to establish a workplace culture that prioritises psychological health and safety and encourages your employees to lead healthy and productive lives, let's chat.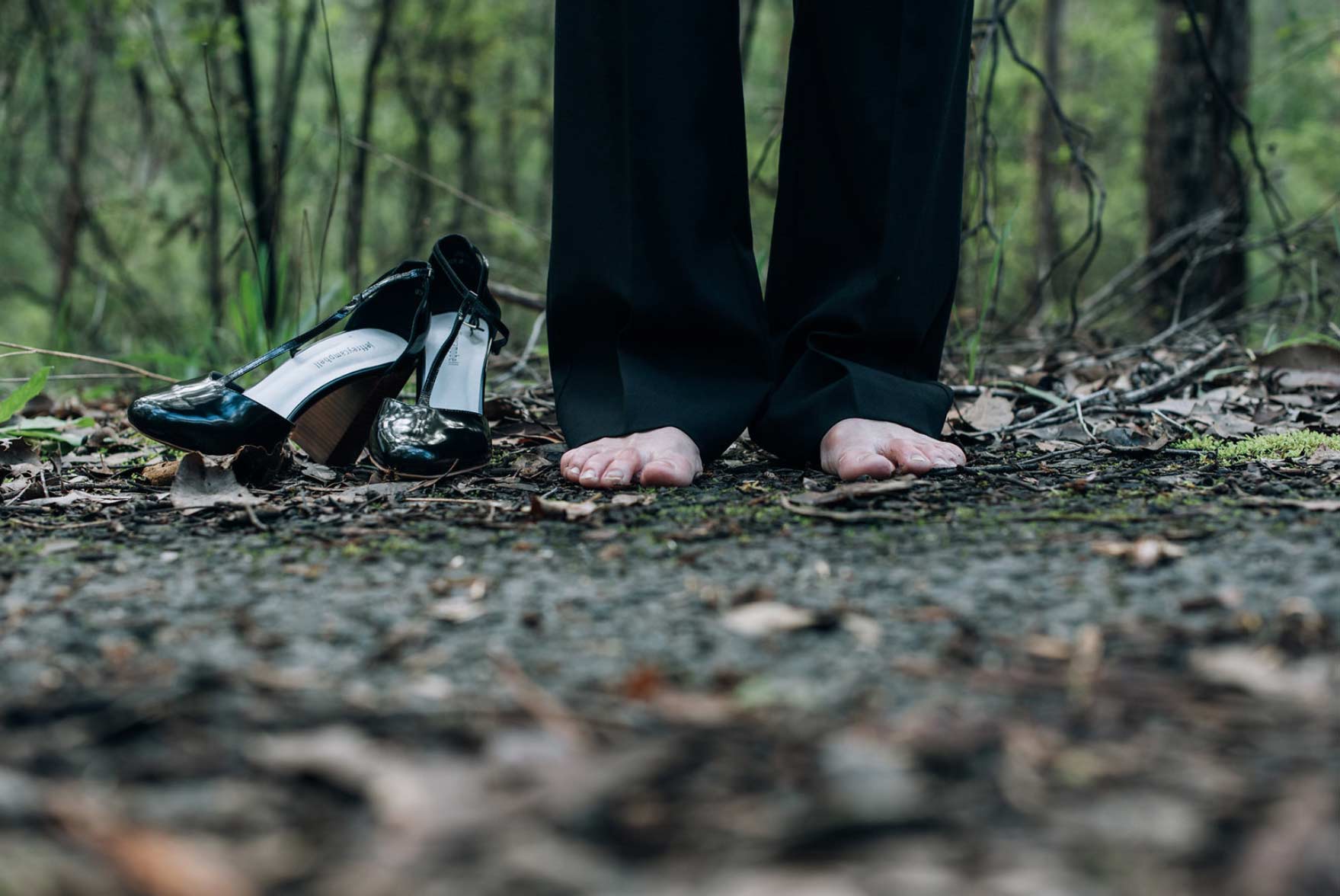 ---
Do your leaders know how to identify psychosocial hazards and respond appropriately?
Do your leaders know how to initiate conversations appropriately when there are mental health and performance concerns?
Do your leaders know how to make reasonable adjustments to an employee's workload when they are experiencing mental health issues?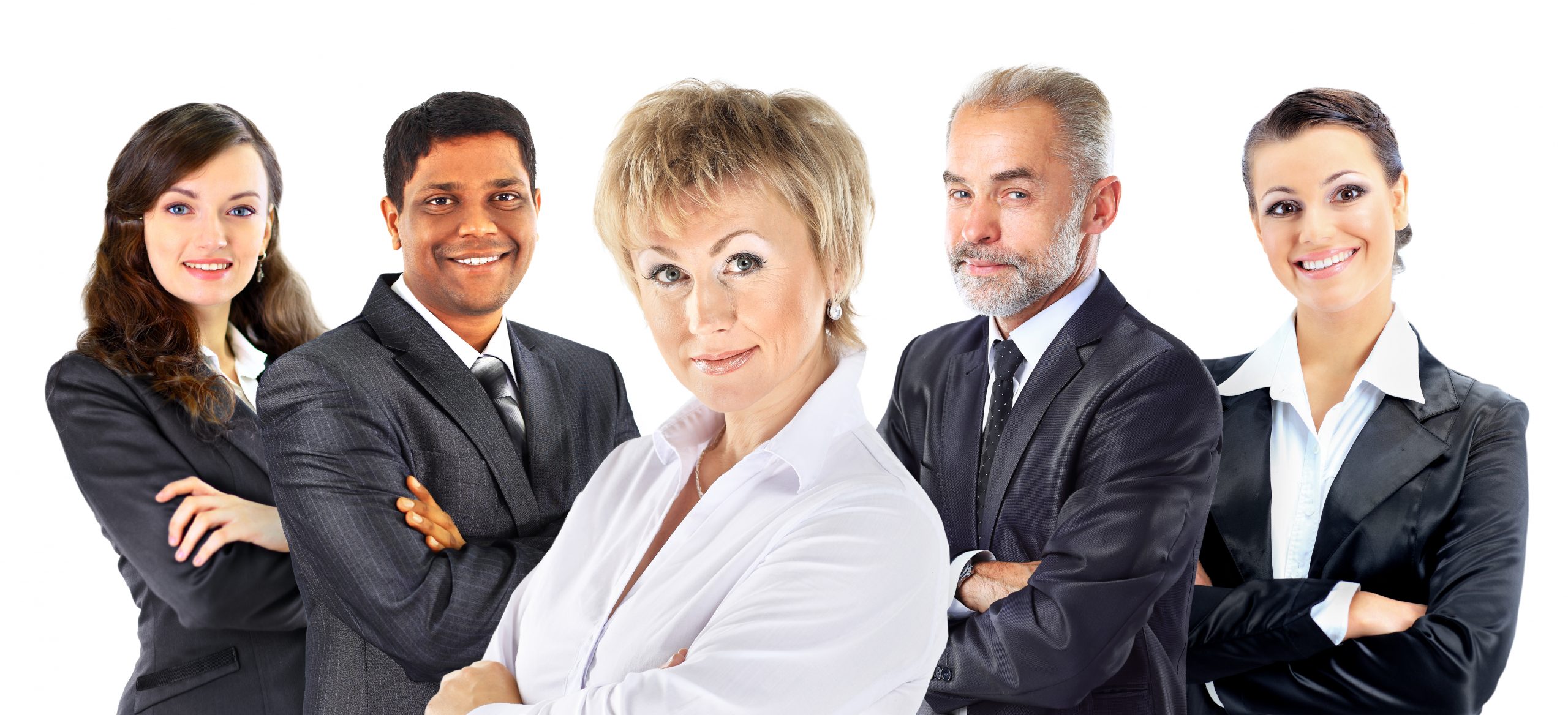 The true cost of mental illness in the workplace is alarming.
Research suggests 1 in 5 Australian workers take time off work due to feeling mentally unwell1. This can have a significant impact on the bottom dollar of your workplace. The median time lost for mental health conditions was 5 times higher compared to physical injuries and diseases, which translates to 30.7 working weeks lost for mental health illness compared to 6.7 for physical injuries2. The cost associated with mental health illness to the Australian economy is estimated between $10 – $18 billion in lost productivity and reduced participation3. Leadership can play a key role in reducing the impact of mental ill health in the workplace by developing skills to identify the risks and support their employees' mental health. This, in turn, benefits your workplace with a more engaged workforce, improved productivity, performance, and retention that empowers your people to live and work WELL.
What you will learn
How to recognise the symptoms of mental health issues, and psychosocial hazards and respond appropriately.
The resources available to support your team when facing mental health issues.
How to initiate courageous and caring conversations with employees when there are mental health and performance concerns, with confidence.
How to make reasonable adjustments to an employee's workload when they are experiencing mental health issues.
Identifying psychosocial hazards and implementing controls to mitigate psychological injury in the workplace.
How to encourage and improve help-seeking behaviours among your employees.
Effective communication and active listening skills.
The importance of vulnerability and sharing lived experience
What's included
PDF Workbooks.
Resources with contact details for support services.
Interactive activities to support your learning.
Pre and post-training surveys.
Half-day (4 hours) in-house training program
$2, 500 
I recently attended one of Rebecca's workshops. The setting was great, and the environment was very welcoming. Rebecca has a great way of leading you down a path of thought without putting pressure on you and making you consider different options both personally and professionally. I would highly recommend her programmes for your mid-tier management and decision makers in your business to help them become clearer in themselves and thereby lead their teams better in the work place.
Justin Hickman
Director Stay @ Margaret River
---
A mindful, 8-week, self-awareness program designed to improve employee engagement by increasing self-awareness through Mindfulness, Signature Character Strengths and Flow practices.
Employee engagement is a critical driver of workplace productivity. Employees who perceive their workplace as an organisation that actively promotes and prioritises their well-being are 8 times more likely to be engaged in their work and 4 times less likely to leave1.
Positively WELL-Beings is an 8-week Positive Psychology, self-awareness, program for leaders and their people that incorporate Mindfulness, Signature Character Strengths, and Flow. Designed to equip employees with improved self-awareness and stress management skills.
The expected outcomes of the program include improved workplace engagement, increased coping skills and self-regulation, reduced stress, reduced workplace conflicts and reduced symptoms of anxiety and depression, and increased job satisfaction.
What you will learn:
How to cultivate your Signature Strengths to create purpose, meaning and fulfilment in your work and your life.
Compassionate Communication skills.
A range of Mindfulness practices that aim to increase focus and attention and reduce stress.
The flow experience and how to apply it to your daily life.
How to develop self-leadership, increase self-awareness and manage stress.
Mindfulness and body awareness training.
What's involved:
A 90-minute class, over 8 weeks.
Gentle yoga and mindfulness practices.
Conversations about things that matter.
Scientific rationale about the practices within the program.
Daily practice.
What's included
PDF Workbook.
Interactive activities to support your learning.
Pre and post-training surveys.
8-week online or face-to-face program
$550
Enquire here for group bookings for your workplace.
---
ThinkWELL™
Mastering your Mindset
Understand your own and others' mindsets
Overcome self-doubt and limiting beliefs
Achieve your most ambitious goals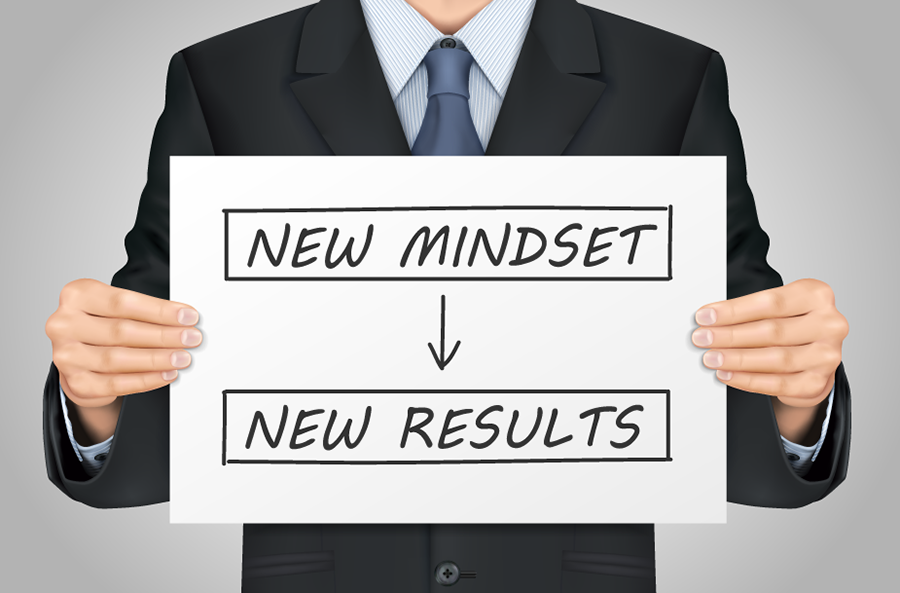 Is this your workshop?
Organisations across the globe are recognising and training their people to understand a person's mindset either propels them towards or away from reaching their full potential.
In this thought provoking and empowering workshop, we identify the limiting beliefs that hold people back. Then we develop strategies to help overcome them.
This half day workshop is for you if you're ready to:
Help drive performance and productivity within your organisation
Empower your people
Embrace change and create a culture of innovation
Who is this workshop for?
Every team member within your organisation. It's ideal for those ready to step up and keep up so they can perform, live and work WELL and empower others to do the same.
What we cover
Different mindsets, how to identify with them and develop strategies to change thinking
How a person's mindset affects their success
Identifying and overcoming limiting beliefs
Valuable tools and strategies to help master mindset
Understanding values in action
Develop tools to improve decision making
Building adaptability and flexibility into your decisions
Self-Care strategies for peak performance and mindset mastery
How to identify when others are not OK and how to initiate courageous conversations
What's included
Workbooks
A mindset survival pack of practical strategies to support a growth mindset
The G-MAP Growth Mindset Activation Plan™ to help you navigate your way through using Growth Mindset language within your organisation.
Half day in house workshop
$2,250
Based on 10 delegates, additional fees apply for larger groups
Rebecca, you are a wonderful speaker whose words truly come from the heart. I could sit and talk with you all day! Thank you for a very eye opening experience, I have taken home with me a better understanding of my own thought processes and how to deal more productively with the negative perceptions that hinder my productivity.
---
LiveWELL™
Living life on purpose
Disrupt unhelpful thinking patterns and set courageous goals
Dare to dream big and gain confidence to chase your dreams
Direct your focus, get clear about what you want so you can LiveWELL
Would you like to:
Make this your year for setting and scoring exciting goals?
Ditch the doubts, fears and defunct beliefs that hold you back?
Dare to be brave about stretching your limits?
Developing and direct a laser sharp plan that keeps you on track?
Get clear and confident about what matters and stop postponing change?
Spend a day with courageous people who want to make things happen?
A day to disrupt unhelpful thinking patterns and set courageous goals.
Dare to dream big and gain confidence to chase your dreams.
Direct your focus and get clear about what you want.
Who will benefit from this workshop?
Anyone with a heartbeat and a deep desire to live their best life.
This workshop is the ideal New Year or Mid-Year workshop.
If you answered yes to any of these questions…
I would love you to join me for a day designed just for you.
I invite you to show up with an open mind, so we can:
Set your intentions for the year ahead and beyond
Plan to realise them courageously
Start to build momentum and move confidently forward
What will we do?
Disrupt, Dare, Direct is a practical, interactive, half day workshop that challenges you to think deeply about:
What's important to you
How you are going to go about getting it
How you'll deal with any obstacles that show up along the way
I'll share my secret formula for success.  You'll explore, write, discuss and get creative using a workbook that you take home and use as your guiding compass for the year ahead.
We'll sustain our hard-working heads and hearts with a delicious morning Tea
Public workshop
$220
LiveWELL can be contextualised to suit corporate groups for professional development days.
Rebecca has a very natural and easy-going manner that is instantly engaging and it was very easy to engage with Rebecca's story and with her as a person. Rebecca is engaging, her story is real, she communicates at many different levels and she is authentic and that's just AWESOME! If you need someone to really connect with your or your team, someone with authenticity to help drive personal achievement and determination, then do yourself a favour and contact Rebecca; you won't regret it!
---
WELL – Being™
A mindful practice of Yin Yoga and Sound Meditation.
Surrender to the silence and stillness within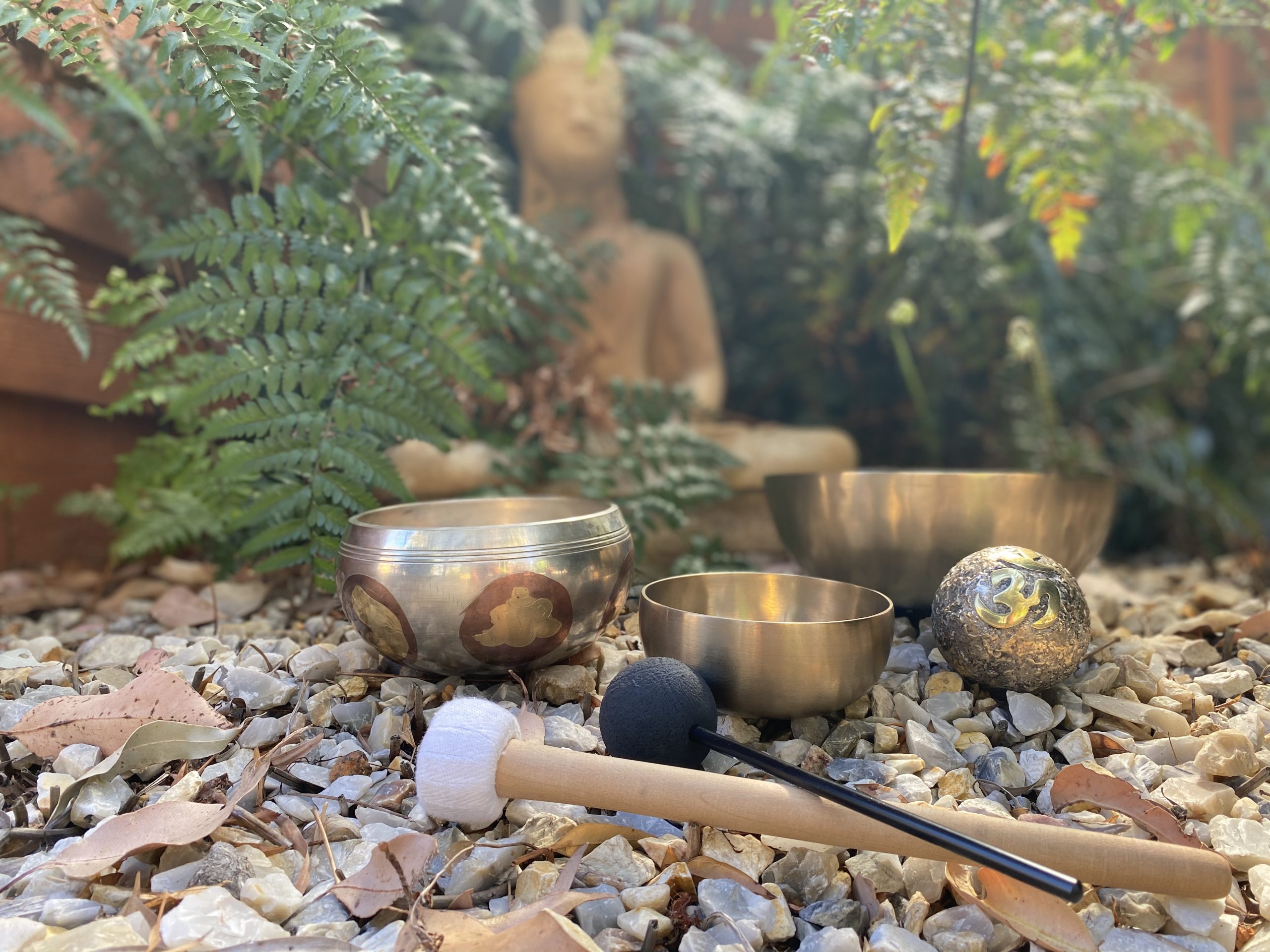 Mindfulness matters:
In our fast-paced and instant world, many of us don't understand the benefits of self-care through surrender and stillness. The result; burnt out, stressed out and maxed out people who experience feelings of overwhelm with high levels of fatigue, anxiety and depression. Our nervous systems are constantly in overdrive because we run too fast, too hard. for too long and when we hit the wall, we try to push through. This creates tension and pain physically, emotionally, mentally, and spiritually.
By allowing yourself to let go and surrender you're able unravel the coils of tension built up within.
Rebecca offers thematic Yin Yoga and Sound Meditation experiences. Yin Yoga is a slow and progressive style of yoga that allows your body to open up and release.
Poses are held for longer periods of 1 – 5 minutes in each pose you're able to find a position that works uniquely for your body. While you're in each pose you'll be bathed in sound waves of gongs, bowls, chimes and other instruments that quickly and efficiently transition your brain into Alpha and Theta brain wave frequencies, these frequencies quickly induce deep relaxation.
The benefits:
The combined benefits of Yin Yoga and Sound Meditation include:
Improved physical and mental health
Improved flexibility by releasing fascia and increasing joint mobility
Improved mood and sleep
Improved feelings of wellbeing
Improved circulation
Calms and balances the mind and body
Harmonises the flow of chi (our life energy)
Balances the internal organs
Relieves stress, anxiety, tension, fatigue, pain and depression
Who are these sessions for?
Every…Body! All shapes, sizes and ability are welcome and encouraged
Remember to wear comfortable clothing or workout wear to enable you to move comfortably.
In house workshop
$1100
Ideal Workshop Format/s
30 – 90 minute thematic experiences
Lunch and Learn sessions
Before and after work sessions
Breakout sessions
These sessions can be adapted, extended and facilitated in many different formats
I attended the Yoga and Sound Meditation Events this swing. They were well attended. The atmosphere was great, it allowed me to relax and unwind. I felt calmer, less stressed and slept better after.
Peta Salisbury (Site Nurse, FMG)
Bec's style of presenting is great.
She made me feel safe and relaxed.