'To eat is a necessity to eat intelligently is an art'
Francois de la Rochefoucauld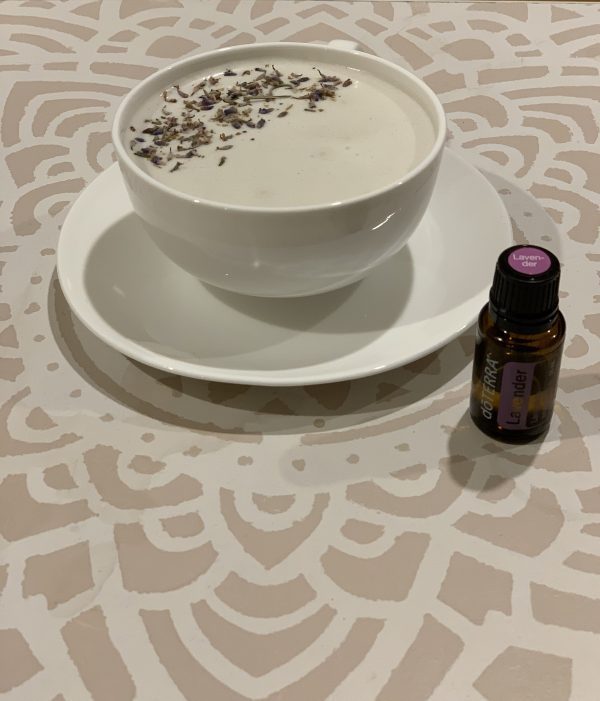 Creating a relaxing bedtime routine can do wonders for the quality of your sleep.
This gorgeous Soothing Lavender Mylk is packed full of protein to help your body restore and regenerate while you sleep, antioxidants and zinc to boost your immunity, lavender essential oil helps you calm down and relax. It tastes heavenly and within 20 minutes of sipping it you'll be relaxed and ready to sleep soundly.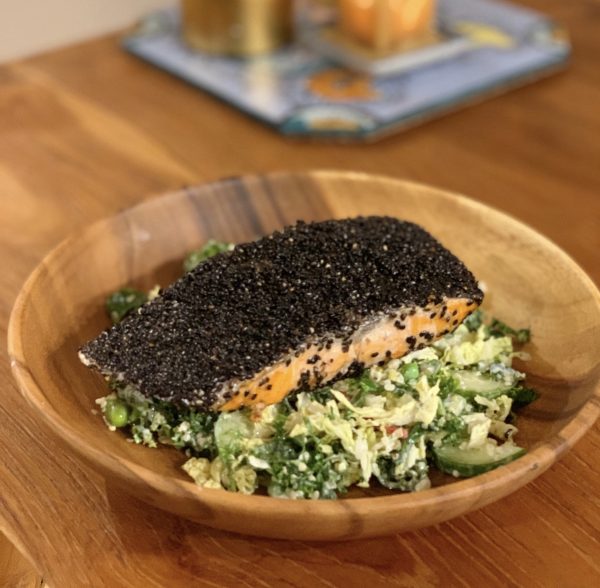 Sesame & Wasabi Crusted Salmon with Superfood Slaw
Dinner in a dash! Here's a match made in heaven and perfect for a mid week meal that can be prepared in the morning or before your evening movement session.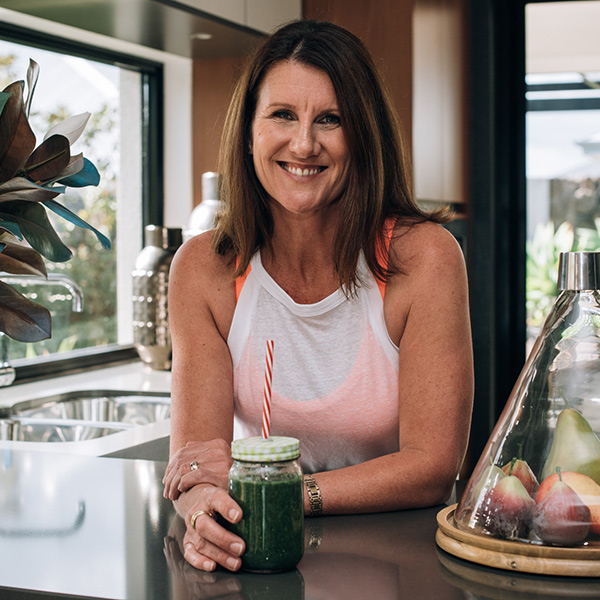 'Get Up & Go' Green Smoothie
To borrow from Mme. Lily Bollinger's answer to the question  'When do you drink champagne?'
I drink this smoothie when I'm dripping sweat and salt water after a hard run/ swim session. I sip it when I need a boost and savour it when I'm full of bounce. 
In short it's delectable anytime for any reason.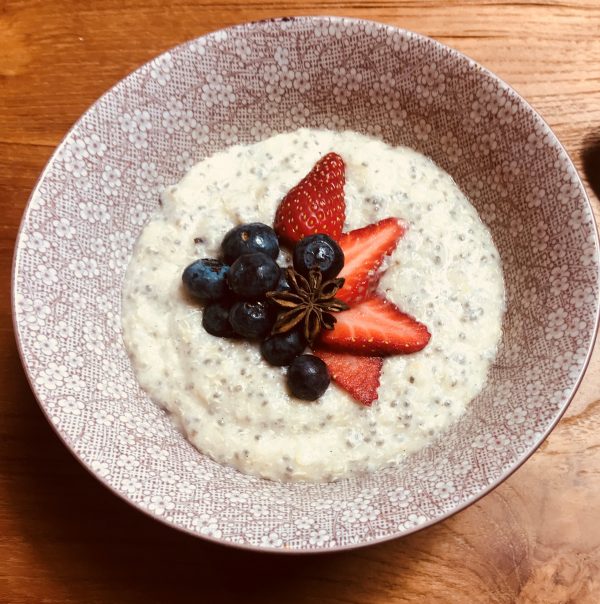 Spiced Quinoa & Chia Porridge
"One cannot ThinkWELL, LiveWELL, LeadWELL or WorkWELL if one has not EatenWELL" – Rebecca Hannan
I eat this warming spiced porridge on those wintery days when it can be hard to get moving and motivated. It keeps my energy levels stable, so I can power my way through the day.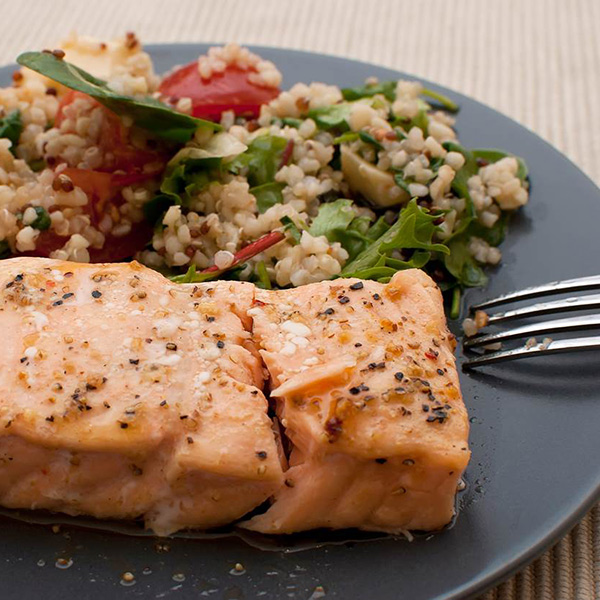 Crispy Skin Salmon with Quinoa
Avoid energy peaks and troughs with this protein packed gem. I eat it before big events including long races and intensive workshops. Like all my recipes it's simple and quick. In all things culinary, I'm with the great Julia Child who said,  'You don't have to cook fancy or complicated masterpieces – just good food from fresh ingredients.'   
Right now, I am a little bit addicted ….actually no…..I'm completely hooked on Buddha Bowls.
Apparently 2017 is the Year of the Buddha Bowl so I'm also right 'on trend' (breaks into wry grin.) There are no hard and fast recipes for these moreish delights. Just add an artfully coloured combination of your favorite things. Here's my list:
Leafy greens: spinach, kale, lettuce
Vegetables: Carrots, broccoli 
Protein: Quinoa, Nuts, Chick Peas, Lentils
Complex Carbs: Corn, Sweet potato
Crunchy: Cucumber, Capsicum
Flourish: Herbs of your choice
Fermented: I just love Kim chi with my Buddha Bowls
Topping: Cashew nut cream & hemp seeds 
No chocolate bar is safe in my presence. I love the stuff beyond the bounds of reason. These fabulous little guys make the world a safer place for chocolate. They help keep my marauding instincts in check. They're also a great restorative snack and a celebratory treat after training and racing. 
Want more information?
Get in Touch