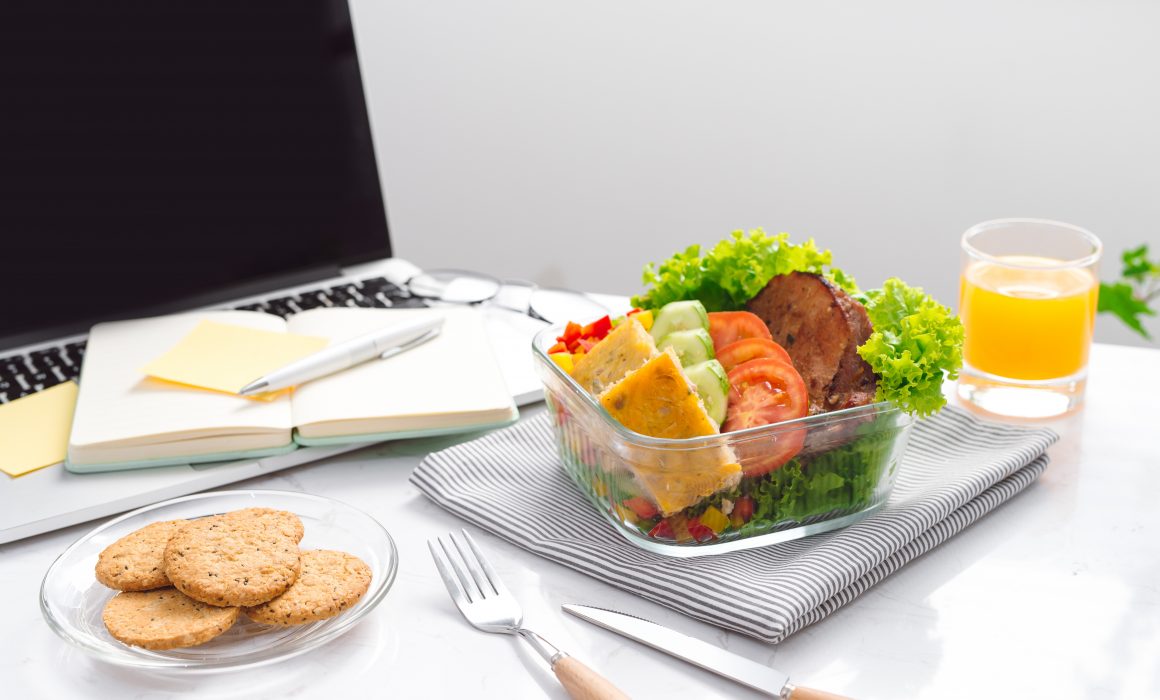 Photo: Adobe
The food we eat determines how well we function, it effects the way we think, how well we perform and our ability to sustain our energy throughout the day.
We all know that making healthy food choices and eating a balanced diet is essential in living and leading a healthy life, so why are so many people making unhealthy choices that has a negative impact on their ability to perform at peak performance?
There are many reasons why people make food choices aren't great, below are some of the most common:
Lack of knowledge on the types of foods that provide healthier options
Lack of planning with meals and snacks
When people have limited time it's quicker and easier to grab a fast food snack or meal
Workplace culture on foods
5 simple ways to encourage your people to eat well in the workplace:
Supply a fresh fruit bowl in the staff room with a selection of fruits that offer variety, colour and interest. Remember to supply bottled or filtered water to encourage hydration.
Encourage employees not to eat at their desks and begin conversations around mindful eating
When catering at the workplace for meetings and social events replace the usual party pies, pastries and doughnuts with colourful healthy options. Some ideas include: Fruit and vegetable platters with healthy dips, nuts, sushi, healthy salads and lean meats
Remove vending machines that are full of high fat, sugar and salt snacks and replace them with healthier options
Replace a happy hour with a healthy hour and arrange cooking classes on preparing healthy food options for lunches, snacks and after work meals.
Educate your team on making healthy choices
The workplace is an ideal setting to help your team make healthier choices some simple strategies include:
Listening to hunger
When your busy it's easy to ignore hunger cues and push them to the back of your mind. Then when you have a moment to catch your breath you realise your ravenous and are ready to eat anything you can get your hands on. This never leads to making good food choices and leads to grabbing whatever's available and fills you up quickly.
Importance of lunch breaks
Make a conscious decision to disconnect from work in the middle of the day. This provides a great circuit breaker and will provide a much-needed energy boost to ensure the afternoon runs smoothly. Whenever possible eat lunch outside  where you can get a dose of fresh air, natural light and connect with nature.
Healthy Hydration
Minor levels of hydration can cause headaches, tiredness and a lack of clarity in your thinking. Find a way that works for you that helps you consume 2 litres of water per day. Some things that may help include, having a 2-litre water bottle that you fill at the beginning of your day and keep it within reach at all times, herbal teas, adding fruit or food grade essential oils to your water.
Remember
Introducing small incremental changes are best when starting healthy habits rather than major overhauls. Having conversations with your team on ways you can best support them in making healthier options provides them with a sense of ownership and autonomy. 
What will you do to encourage healthy behaviours in your workplace?
How will you motivate, guide and nudge your team to live and lead healthy lives so they are happier, more engaged and productive? The answer to this will be different within each workplace. One of the best ways to achieve this is by working with a workplace wellness expert.
I take on an exclusive number of workplaces every year. If you recognise the value of investing in your greatest asset, your people and you'd like to have a chat on ways I can help, please get in touch.