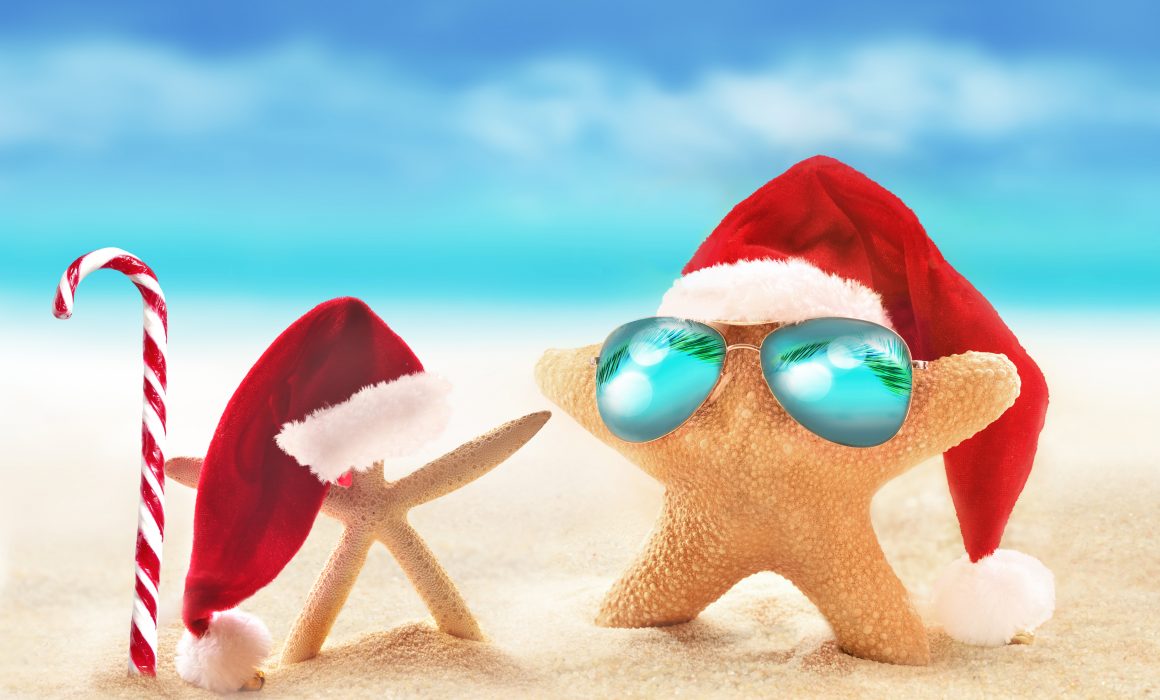 Photo: Adobe
'Tis the season to be jolly, Christmas is a time for giving and sharing, spending time with loved ones and showing people you care. It can also be a time when we feel triggered, sad, lonely, over committed, over consumed, overwhelmed and not at all jolly.
In the spirit of giving here's some tips to help you survive and thrive during the festive season:
It's OK to say No
There's' Christmas parties, shopping, expectations, end of year wrap ups, New Year celebrations, the list goes on. Our social calendars fill up, the world around us speeds up and there's a feeling of frantic busyness as everything ramps up in a festive frenzie.
Learning the art of saying no can be such a liberating thing to do. Look ahead at social events coming up, decide which events you will attend and practice the art of politely declining events you don't want to attend.
If finances are low, have conversations around reducing dollar spend and give each other the gift of being present.
Limit your time around people that trigger you
Let's face it, there are some people that make us feel uncomfortable and push our buttons. The great news is you have a choice and don't have to spend lengthy time in their company. Plan ahead by acknowledging the people that might make you uncomfortable or upset you and plan appropriate ways to excuse yourself from their company. These people can be staff, colleagues, managers friends and family members.
Yes, that may mean leaving the family Christmas event early or deciding to skip it altogether and that's perfectly OK. If you find yourself ducking and weaving instead of dancing around the Christmas tree, make a dash for the door and plan something fun to do.
Boundaries and exit strategies
You can let yourself get burnt out, stressed out and maxed out or you can set healthy boundaries with savvy exit strategies.
Whether you're a person who gets socially excited and stays until stumps, a person who's socially withdrawn, or have a level of anxiety over an upcoming gathering, setting healthy boundaries and having an exit strategy is a social life saver.
Setting boundaries is the courageous act of putting yourself first. We can prioritise our boundaries or we can prioritise the feelings of others, but we can't do both.
If you're feeling anxious about a person's behaviour, be prepared to have a difficult conversation with them about how you're feeling and what you are and aren't prepared to accept.
If your schedule is full and you don't feel up to another social gathering, politely decline.
If you regularly get caught in the moment speak to your family, friends or colleagues to help you in wrapping things up before that point of no return.
Plan when and how you're going to leave festive and social engagements.
Take time out for you
To quote my own all-time favourite quote "Self-care isn't selfish, it's an act of love for yourself and those around you"
Give yourself the gift of time out, doing activities that restore you. If you're tired, rest and avoid pushing through. Delegate tasks, ask for help and drop perfection; done is better than perfect. Create healthy boundaries around your time, energy and well-being.
And remember to have a WELL and Merry Christmas that's guilt free, stress free and spent with those that light you up like a Christmas Tree.
Feeling festively frazzledf? I can help you be present amongst the presents