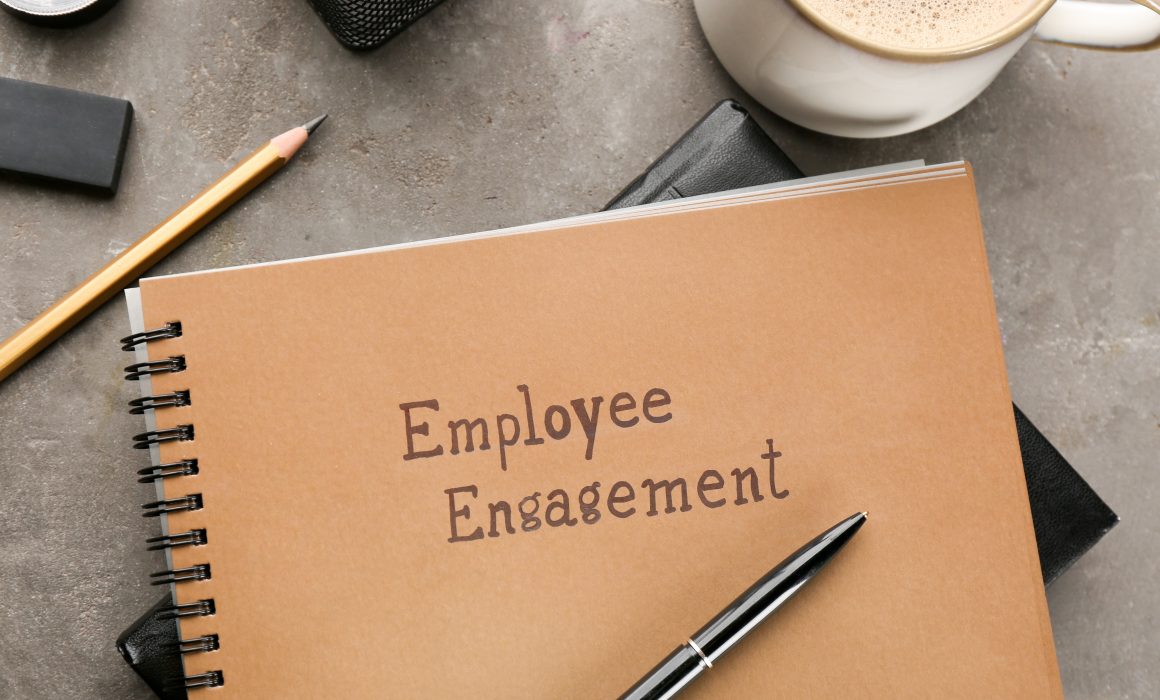 I'm not a great fan of buzzwords and frankly the term 'employee engagement' comes with a bit of a hum. However, despite its buzz worthy moniker, in practice, successful 'employee engagement' can enhance everyone's performance and grow your business.
What is it and why does it matter?
Employee engagement is a way of thinking and behaving that's designed to build an inclusive and inspired workplace culture. In an age where work is becoming less secure and more demanding it's more important than ever.
How does it work?
Genuine employee engagement creates the conditions for everyone to bring their best selves to work. What this means exactly, will vary from business to business.
Generally though, there are four widely recognised 'enablers' – things you can do to get employee engagement up and running and build its momentum.
Here they are:
Have a great story – otherwise known as a 'strategic narrative'. This story starts with your 'why'  – that simple, amazing thing that motivates you to do what you do. You need to provide the spark but write it as a team so it captures your company's collective purpose.
Keep it short and highly visible. Make sure everyone knows and believes in it.
Support engaging managers – these are leaders who can also coach and mentor. They see their staff as capable individuals and as integral members of a high performing team. They can set and stretch boundaries and they know how to acknowledge and celebrate success and how to hold people accountable.
Engaging managers have the confidence and the skill to support their staff to be self-directing and purposeful and to master new skills. As this quirky absorbing clip shows, these three things beat money and status hands down as workplace motivators.
Give your staff a genuine 'say' – also known as their 'employee voice'. This means creating formal and informal opportunities for your team to be involved in problem solving, innovating, crisis aversion and much more.
When people are asked about job satisfaction, contributing their ideas and expertise to their organisation's success consistently tops the list.
Live your values – this means having organisational integrity and zero gap between what you say and what you do.  Keep your promises to everyone – staff, customers and the community. If you can't always do this give a clear honest explanation why not.
How are you doing?
Current Australian research on levels of employee engagement suggests that only around 25% of our workforce is fully engaged. That means about one in four of us wake up thinking,
'Wow I'm looking forward to work today. I know what I'm going to do and I've got these great ideas about how to do it brilliantly. I can't wait to see the team and get stuck into everything.'
If you already have a strong story, a super set of managers, an ace team and oodles of organisational integrity, I congratulate you.
If you'd like help to build or boost any or all of these employee engagement essentials, here's how I can help.
Seriously engaging workshops to help you find your 'why', write your story, find and keep motivation and momentum.
Disrupt Dare Direct
Mastering your Mindset
One on one and small group coaching to develop the clarity, confidence and courage to achieve your most ambitious, values driven goals.
Keynote presentations to inspire and energise your team.
 If you're keen for more general information on boosting employee engagement, please – get in touch.
For more ideas on how to keep your team inspired Rombourne have some great articles – you'll see this blog there too!