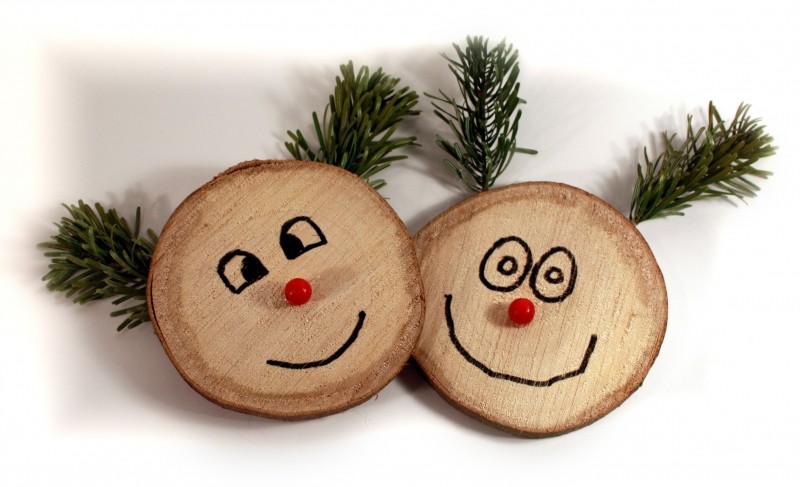 As the official 'season to be jolly' looms large, lots of us feel less than confident about our chances of keeping calm let alone making merry.
If you're at risk of sinking under the annual flood of family and social and cultural obligations, here are four ways to stay afloat during the festive season.
1. Find your own festive spirit
In its purest form Christmas celebrates the strongest human values found at the heart of all worlds' great spiritual traditions. These include compassion, hope, optimism, resilience and random acts of kindness. Whatever your spiritual or secular beliefs, chances are these values are among them. Honour the authentic Christmas spirit by celebrating in ways that match your particular values around how you treat others and how you'd like to be treated in return.
2. Find financial peace
Decide not to get sucked into a spending frenzy. Especially if succumbing to the pressure to buy up big, means you'll start the New Year with a big fat debt.
Amongst the many tricky expectations that come with Christmas, the pressure to buy expensive presents and host lavish events can hit us hardest.
There are heaps of ways to avoid financial meltdown most of which call for a bit of forward planning. Three of my favourites are:
Shop early, shop smart. Accumulating gifts year round helps you avoid 'last ditch desperation' shopping on Christmas Eve. Maximise your chances of spending mindfully on thoughtful gifts that people will genuinely love.
Limit the reach of gift giving.  If you never see or speak to third cousin Mildred for the other 364 days of the year perhaps a kind word over a shared lunch is present enough.
I vividly recall feeling strange and a bit bereft when my sister and I agreed not to buy presents for each other or our respective adult children. However, the relief we both felt far outweighed the emotional stress and financial strain of trying to find a sizable pile of perfect gifts.
Play secret and dirty
I'm a fan of Secret Santa AND Dirty Santa.  Anonymous set price gift giving is a fun way not to blow your budget. If organising your Secret Santa at work or at home does your head in this free app helps take the headache out of allocating and communicating with the gift givers in your group.
Dirty Santa is a riotous thieving game that turns gift envy on its head. Here are the rules. Be wary of playing this with small kids who generally do not appreciate having their presents nicked by covetous others.
3. Put perfectionism in perspective
I LOVE things to be just so and I work pretty hard to make them that way. That said I know that even my most pernickety, perfection driven efforts will never equal the shiny, sumptuous displays that pop up in our shops and streets weeks before Christmas actually arrives.
In fact, I'm willing to bet that nobody's actual Christmas resembles the unfailingly harmonious, picture perfect image we see on screens and in stores.
So do your best to make things as lovely and joyous as you can But be kind to yourself if and when your festive experience falls short of your own or others' expectations.  Remind yourself that 'good enough' is actually great. If the turkey tums out to be well …a 'turkey' or the dinner time discussion gets dicey and difficult remember you're not alone – millions of humans are sharing the same endearingly imperfect festive experience.
Prune your 'Christmas to do' list
We get so caught up in thinking that everything HAS to be done 'by Christmas' – it doesn't.
Reread the section above take a deep breath then decide to share the load. Delegate or ditch things that don't really do not need to be done, at least not by you alone!  Create time and headspace by asking others to contribute to a shared meal, Rope in family and friends to clean and sort and organise. Recycle and reuse decorations that were earmarked for an upgrade.
4. Get and give support
Besides mastering the art of getting support and sharing the work of preparing for a fun festive season, think about giving support to someone who is going to struggle to celebrate.  Christmas can be really hard for people who are disconnected from family and community for whole host of reasons. People who are bereaved or separated or who are travellers or migrants can feel terribly lonely and isolated when everyone else seems to be closely connected.
Throw an Orphans Christmas, volunteer for a charity that serves Christmas lunch to people isolated by poverty or illness or be brave and simply reach out to someone who you know is having a torrid time.
Beyond the lights and the tinsel, the great festivals of Christmas and New Year celebrate kindness and connection and the potential to grow and change. Why not create your own merry traditions that support you in becoming your best possible self?
Feeling festively stressed?  I can help you be present.